AN ONGOING COMMUNITY CELEBRATION
10th Anniversary of the Valley Floor Acquisition
2007 – 2017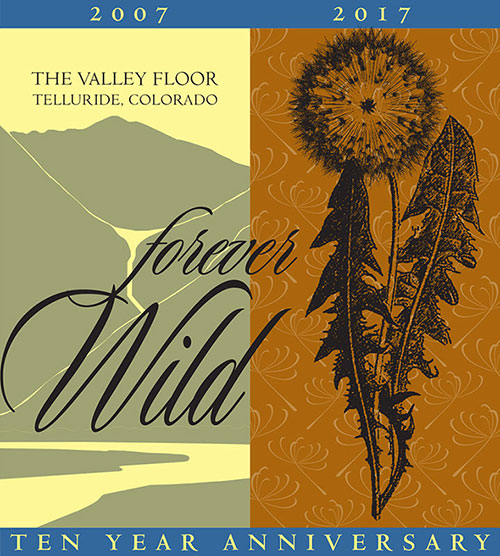 Summer 2017 – March 2018
This installation spans the geological record of the Valley Floor through the brief but all-consuming fundraising campaign into present day ecological conditions and what the future holds for this treasured Town-owned Open Space.

Watch this 6 minute video capturing the epic community effort to acquire the Valley Floor. Produced by Telluride TV and VFPP for the Telluride Historical Museum.
In 2016 The Town of Telluride restored Reach One of the San Miguel River through the Valley Floor. Watch this 8min award winning film about the project.